Our company's journey began in 1992, and now, in 2022, we can proudly celebrate our 30th birthday. Although we have grown over time, we can still pride ourselves on being a small family business and that our priorities have not changed even after 30 years.
Our unequivocal priority is to do what we understand best and to provide our customers with professional technical support based on mutual trust and respect.
We particularly value our market leadership in the field of service support and quality of service. It has always been our goal to have a satisfied customer - not only before, but also after the purchase of our equipment. We have a stable team that enables us to provide quality service. To give you an idea, our service technicians take care of more than 2200 devices!
We value equally the long-term partnerships with our business partners - both customers as well as equipment manufacturers. One of the first manufacturers with whom KAITRADE signed an exclusive representation agreement was Heraeus Instruments, whose test chamber division we know today as weisstechnik.
A lot of time has passed since 1992, and not only we, but also our products have changed and evolved. Many of you will remember several versions of these devices: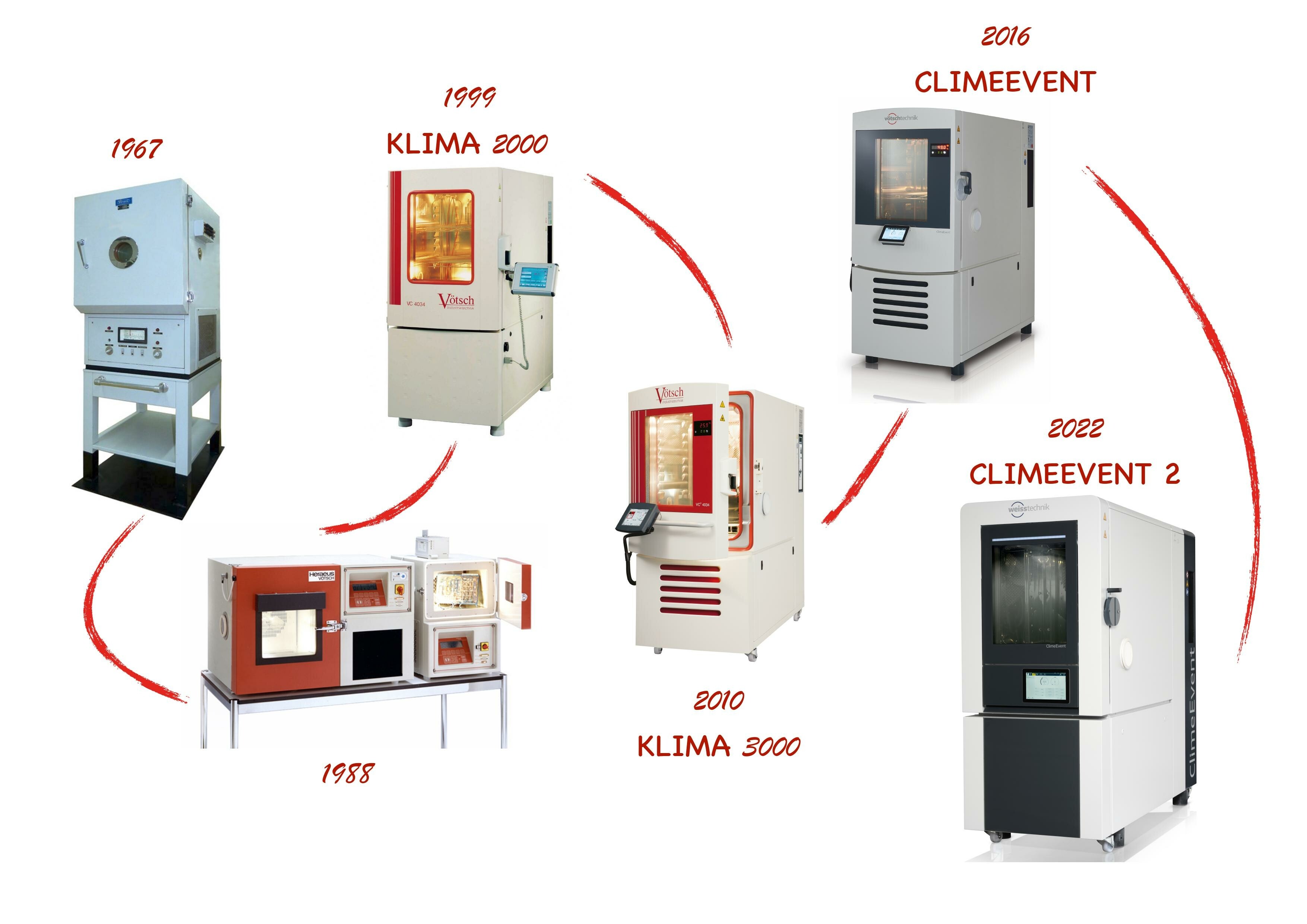 The latest addition is a new product that was launched in May this year, the ClimeEvent 2 climate chamber. The development of new generations of chambers is based on feedback from customers, directly from the field, and this can be seen in the new version of the climate chambers. ClimeEvent 2 are visually appealing, premium in performance, reliable and accurate. The possibility of customisation and modification make a huge advantage, which we have considerable experience together with the weisstechnik company.
The first thing that will appeal to you is the unique design - minimalist and modern, with plenty of functional features.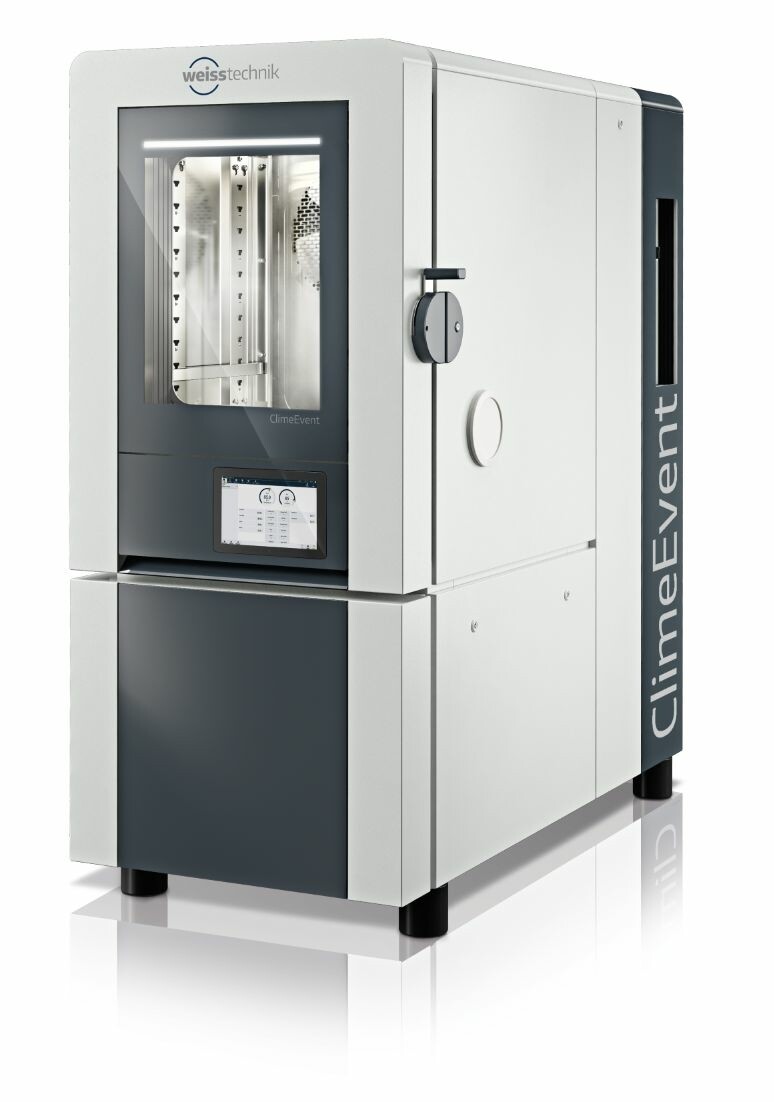 The practicality of the chamber is enhanced by a clear LED bar in the door of the chamber, which displays the current status of the chamber and a storage box for storing accessories or customer equipment, located on the side of the device.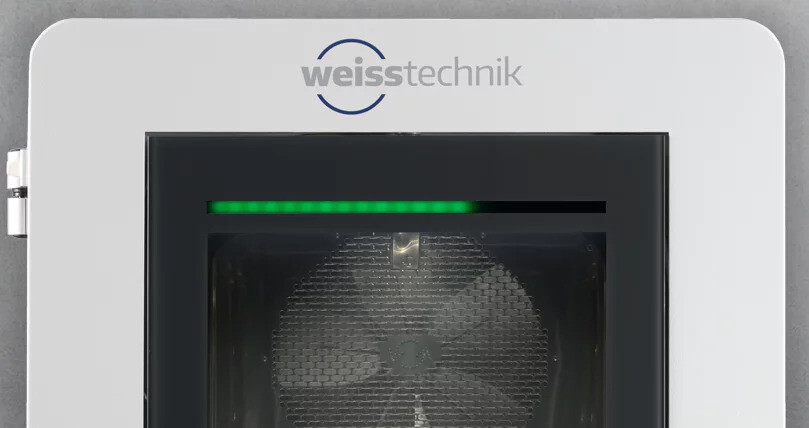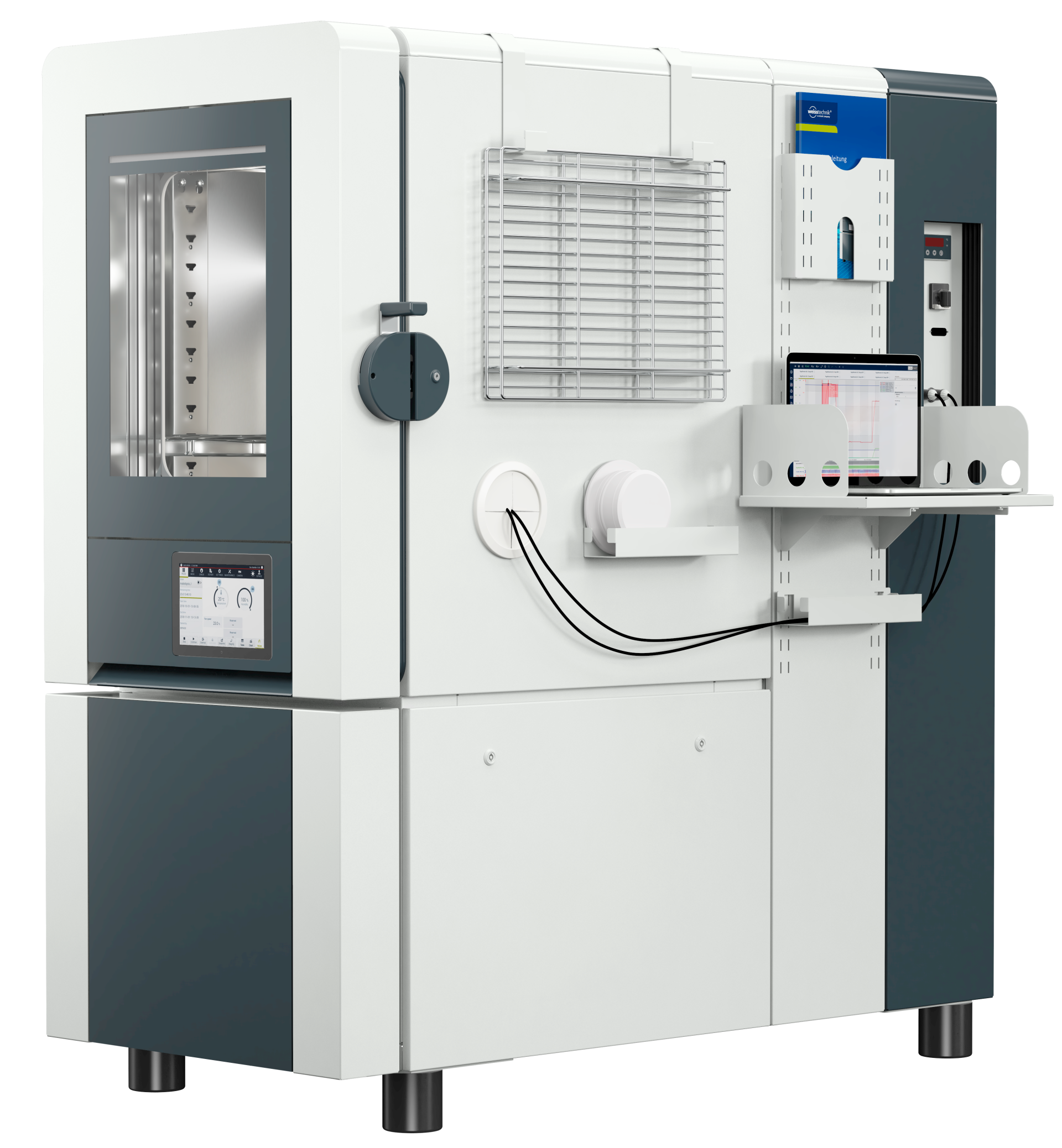 A great new feature is the so-called private mode, which is activated at the touch of a button and instantly obscures the window in the door and secures your test samples from unwanted attention.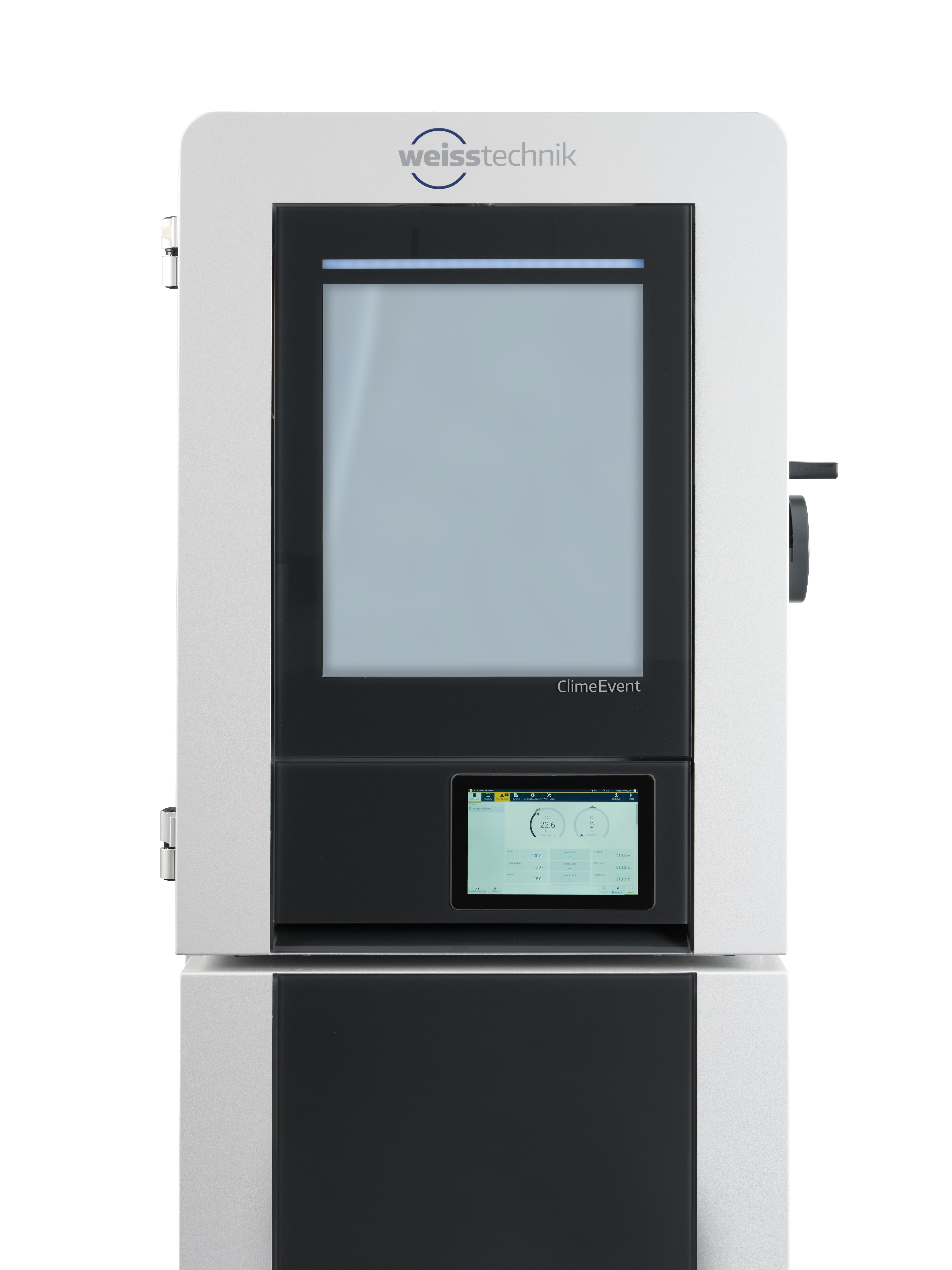 The chambers are equipped with a 10" fully integrated touch panel, with faster response thanks to the new processor. The ability to tilt up to 60° creates an advantage, allowing you to set the angle that suits you.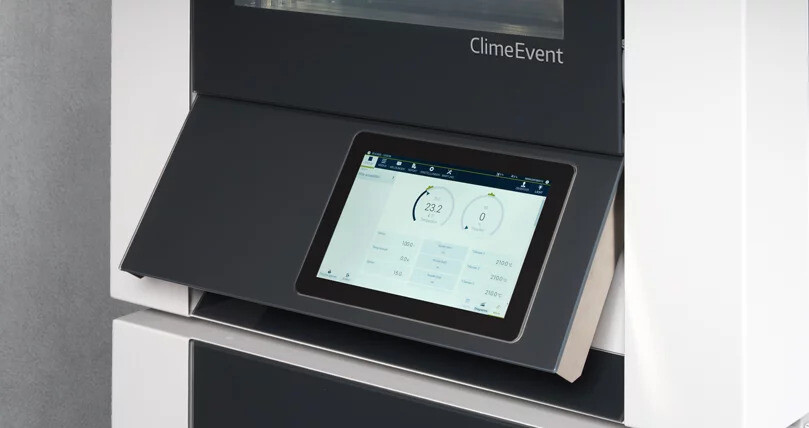 Technologically, the chamber has also undergone several changes. Thanks to several modifications, the current version of the ClimeEvent 2 climate chamber is the most powerful in terms of humidification and has a unique built-in absolute humidity control option. The water bath tray is triple the size, providing a significant increase in humidification and dehumidification performance. The humidification water tank has a status indicator with a display of either remaining chamber climate mode run time or remaining water quantity.
The test area has smooth walls, which simplifies the system of inserting grates or applying grommets. The lighting of the test area is more homogeneous than in previous versions. The handle on the door has also been changed, increasing its ergonomics while maintaining the ventilation position.
So what's new?
visual LED bar to display the chamber status
homogeneous lighting of the test area
intelligent protection of test samples in the form of window fogging
flexible test area with adaptable rail system
integrated touch panel - larger, tilting, faster
precise absolute humidity control
ergonomic door handle
extra large water bath tray for increased humidification and dehumidification performance
practical storage solution for accessories
intelligent water management
The ClimeEvent 2 line can currently be ordered in 180, 340 and 600 litre sizes in both temperature and climate versions. Larger and other chamber types will be introduced over time. During the month of June, some models are ON STOCK. Please contact us for more information.
As we indicated at the beginning, our company has also undergone its own evolution, as illustrated in the images below.
Our exhibition beginnings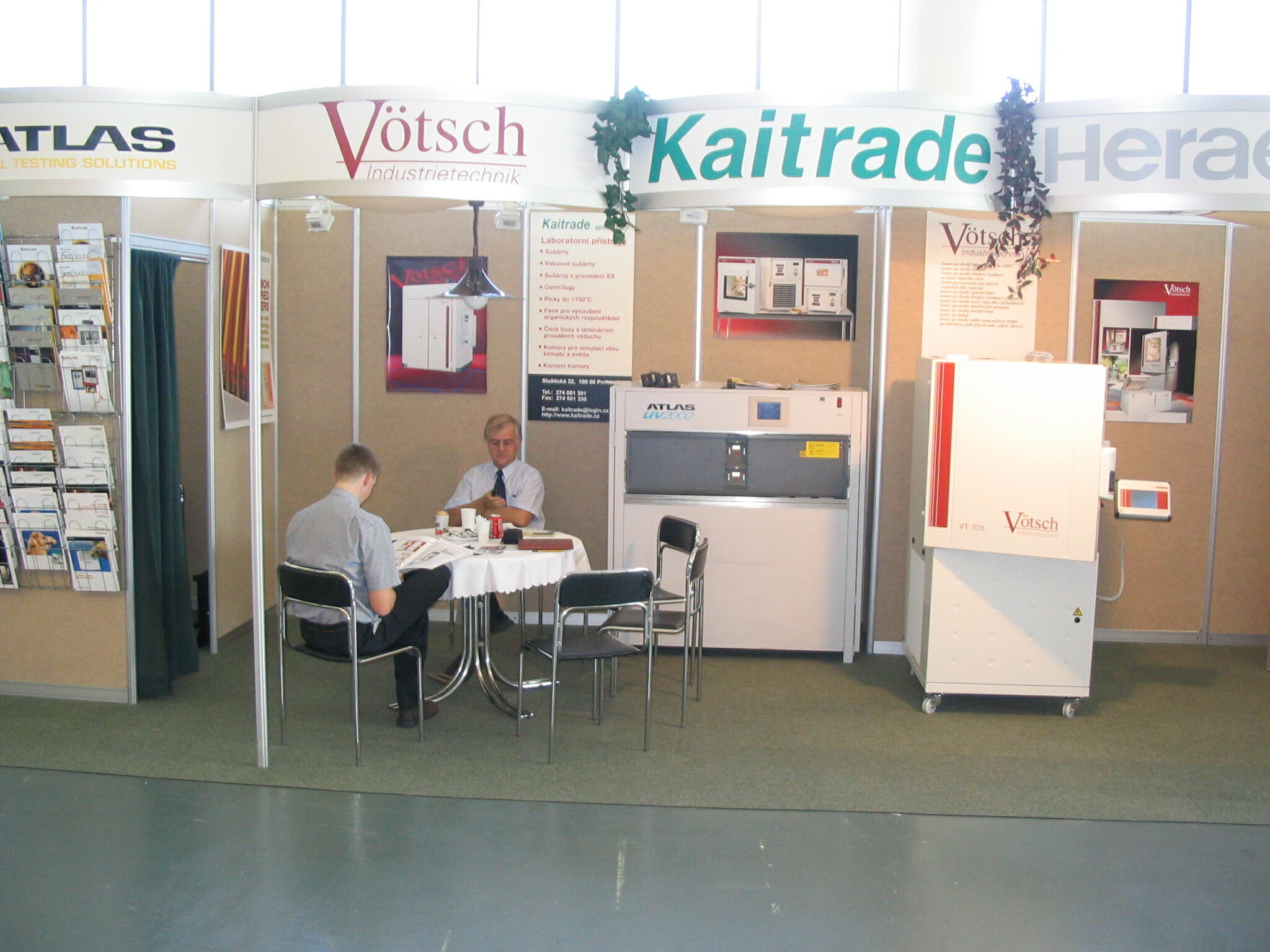 Year 2022 / Amper, Brno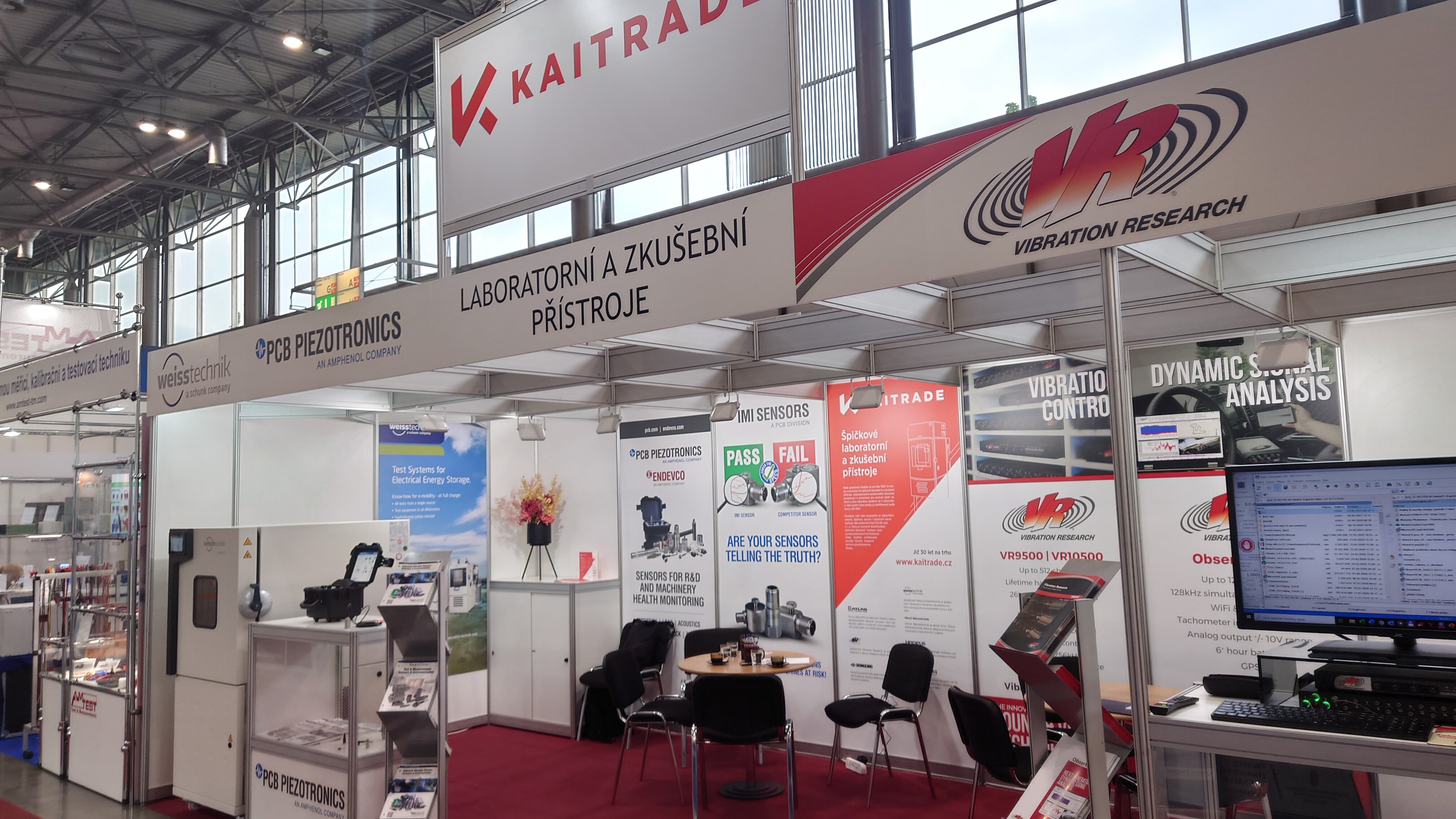 The test samples remained the same...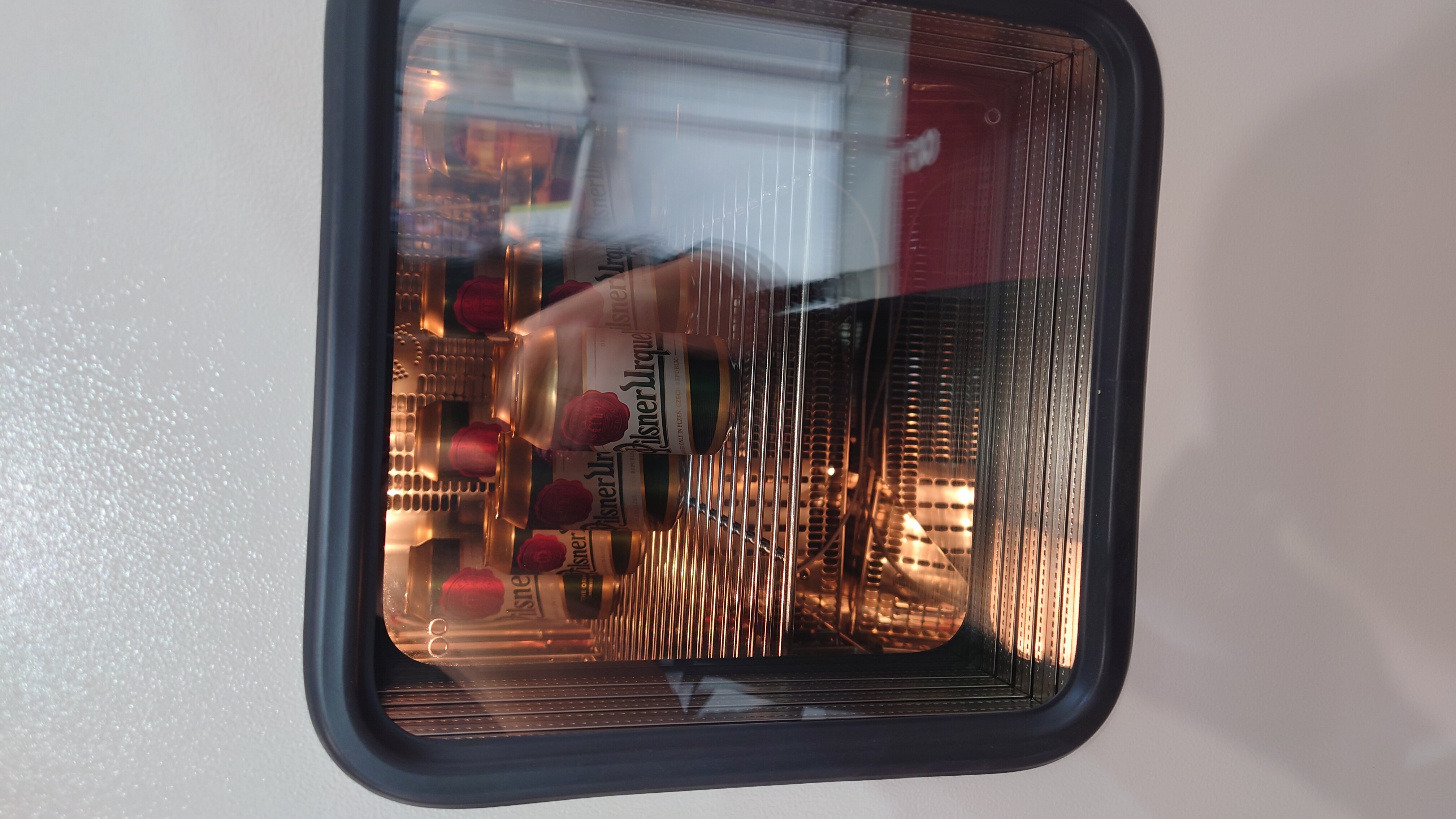 Find the 5 differences / Jarek Hlaváček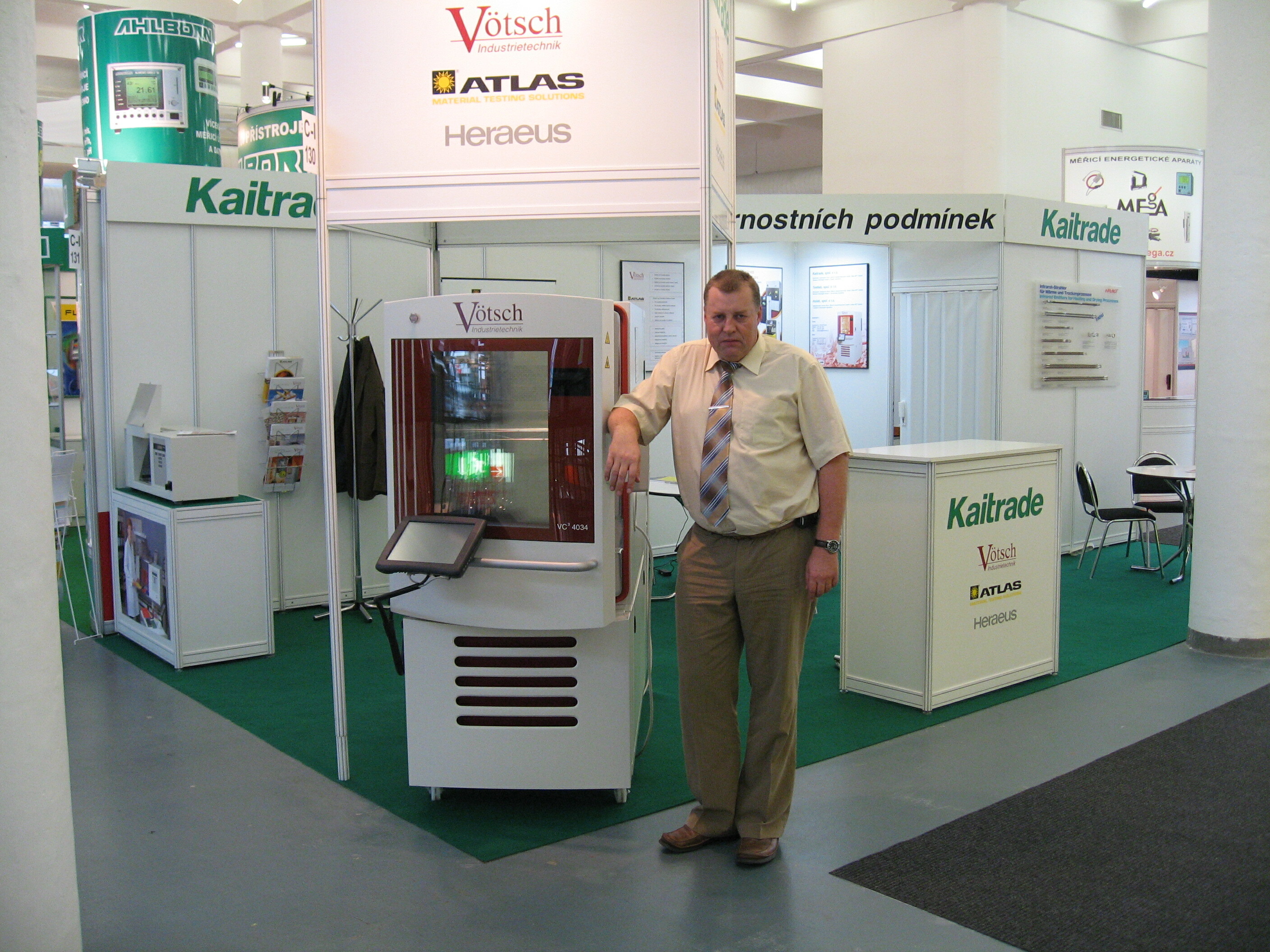 We have trained and we have been trained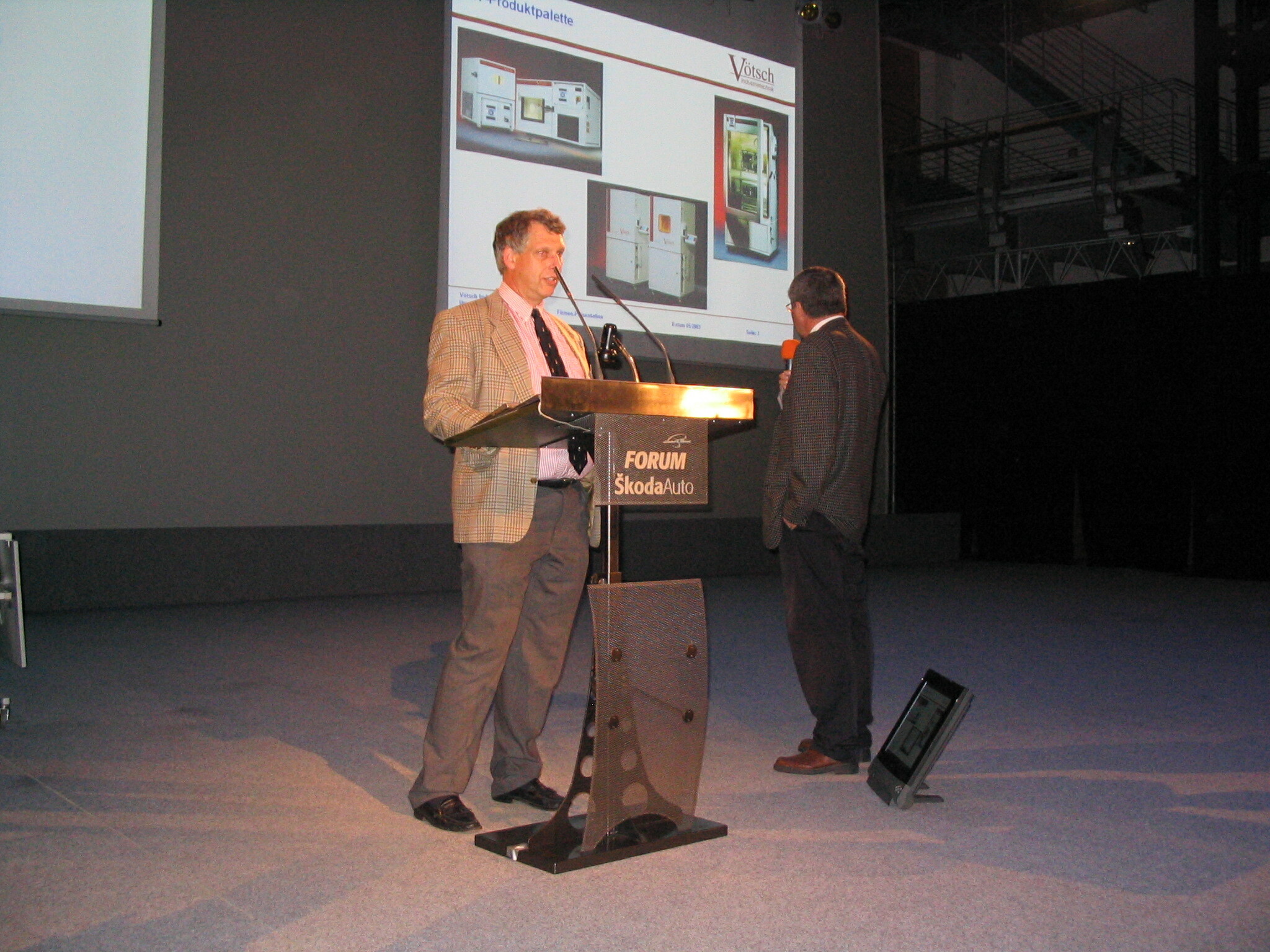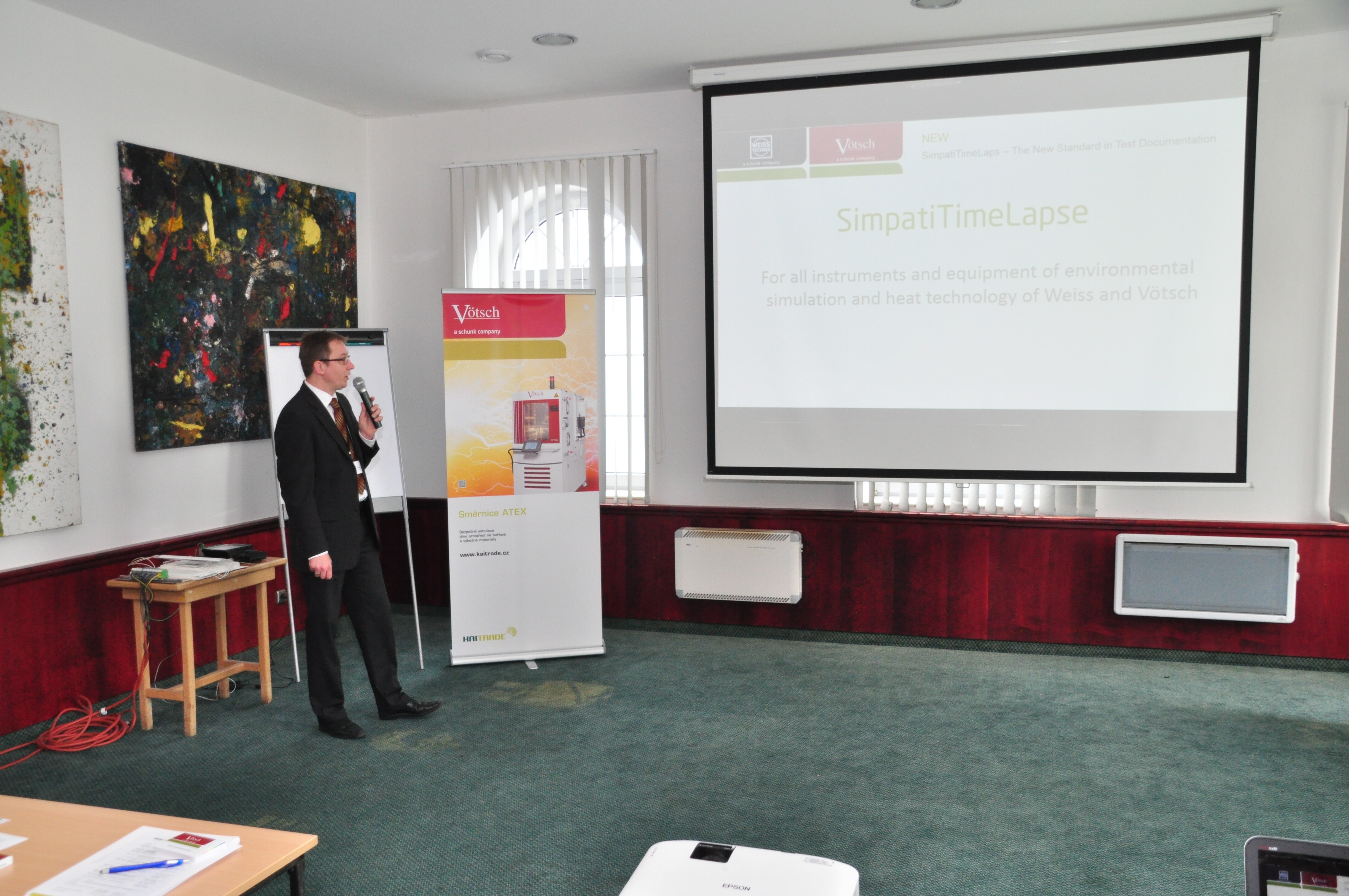 We've been receiving awards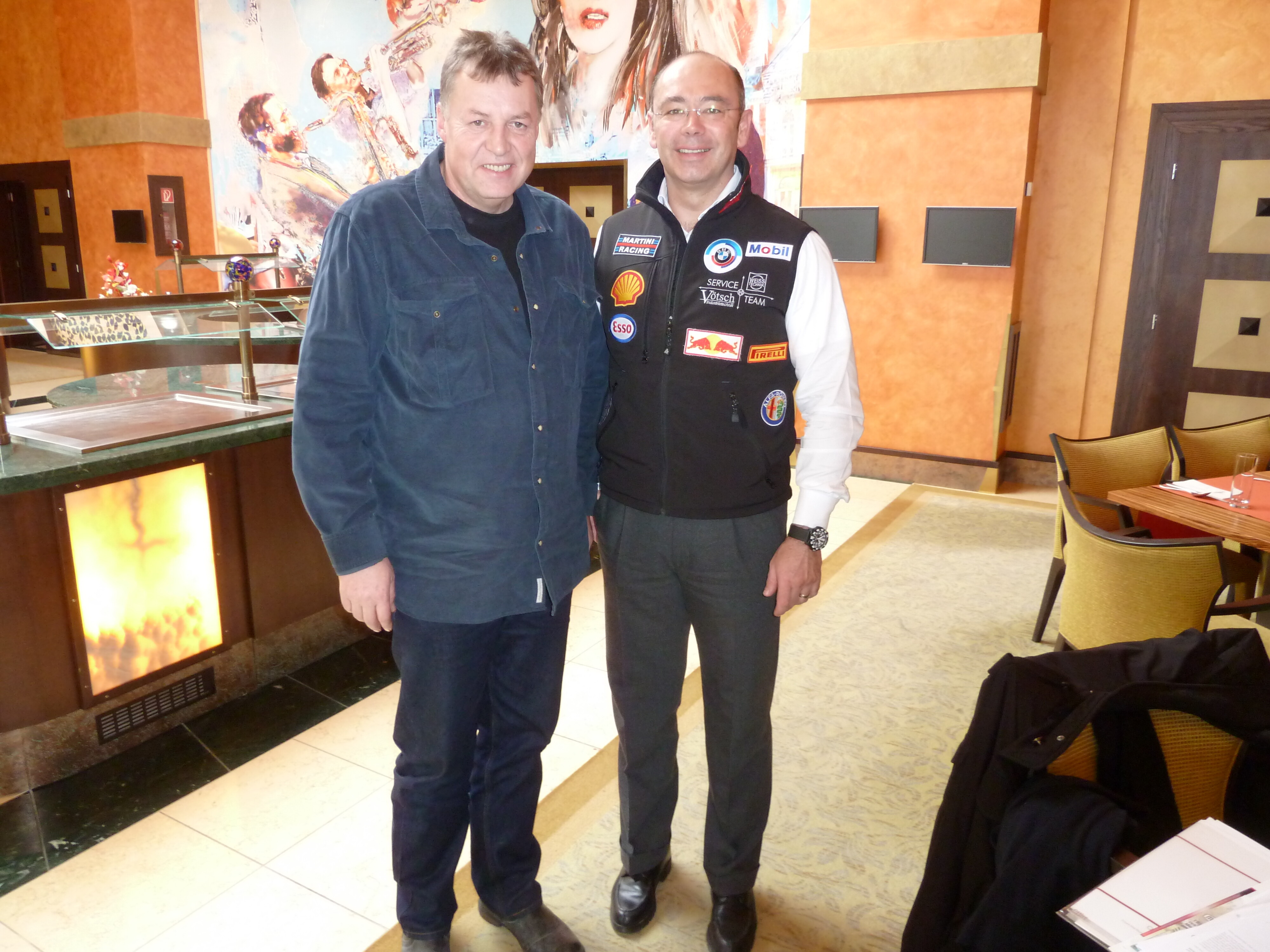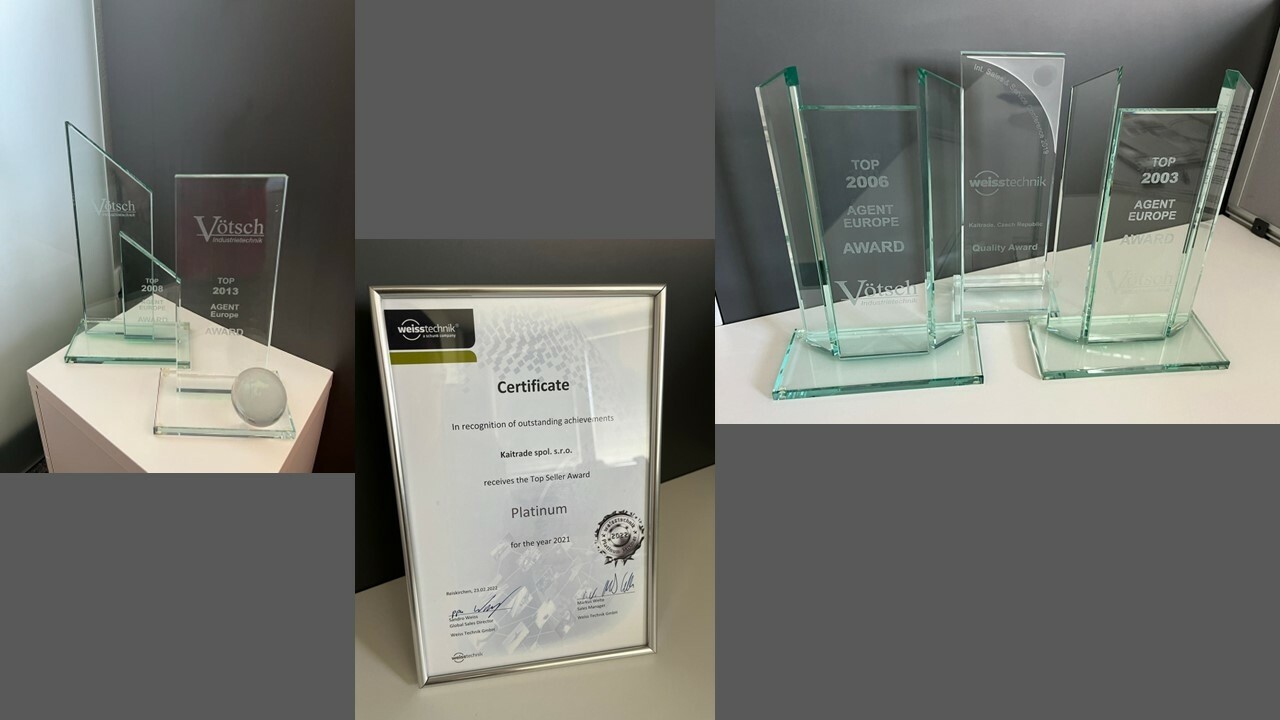 The beginnings of customer seminars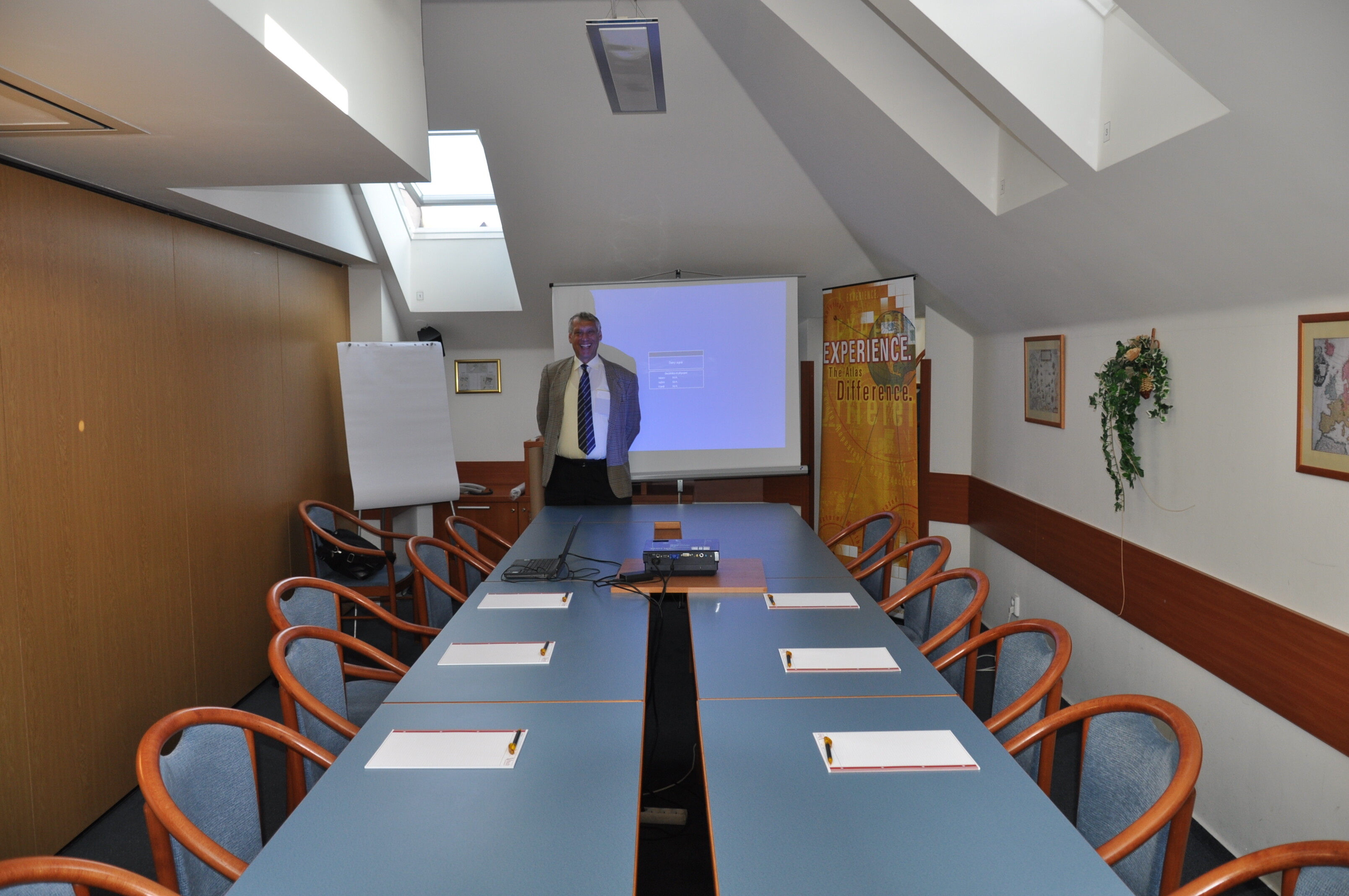 We grew with your interest
And grew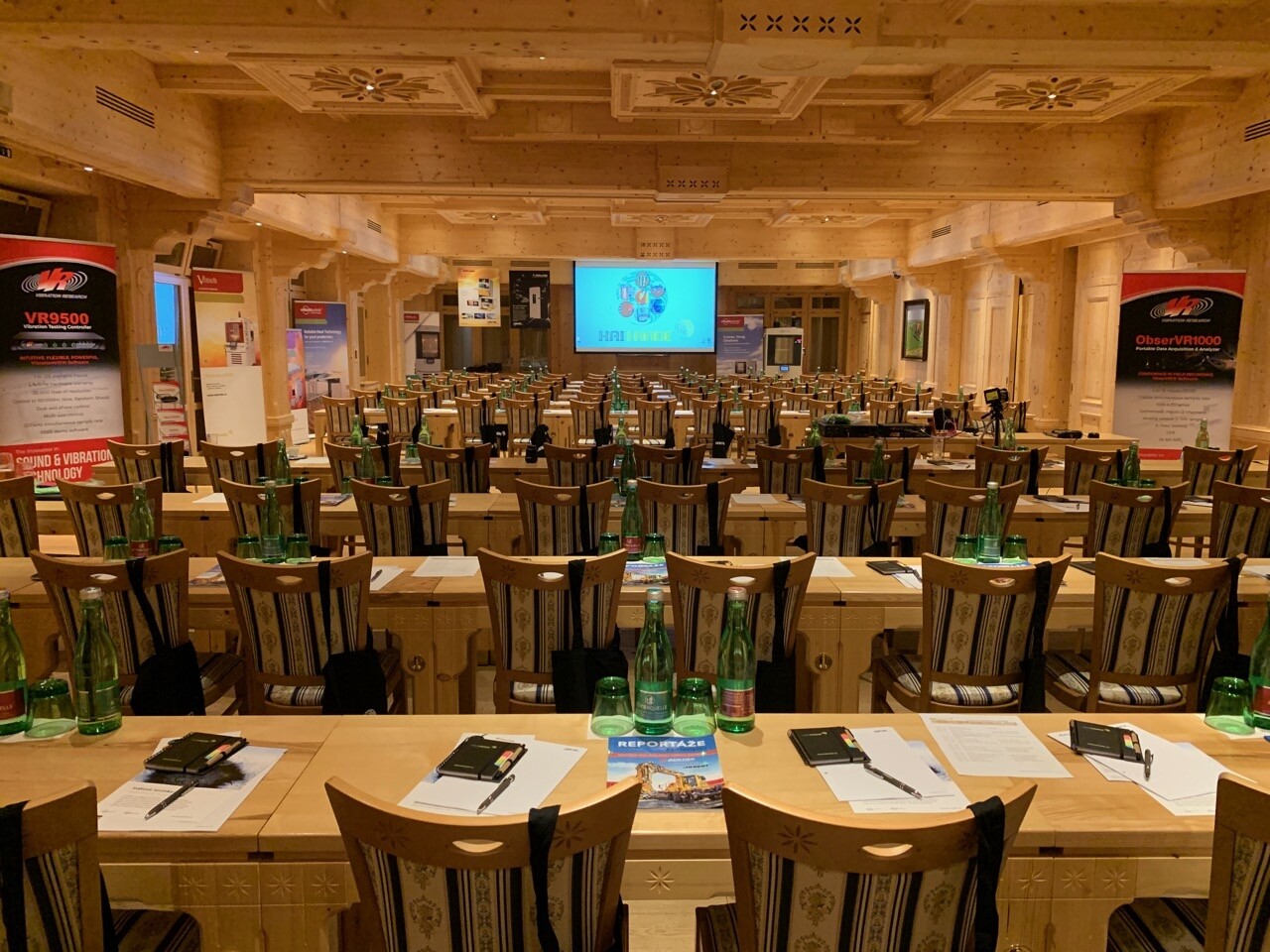 No obstacle shall stop us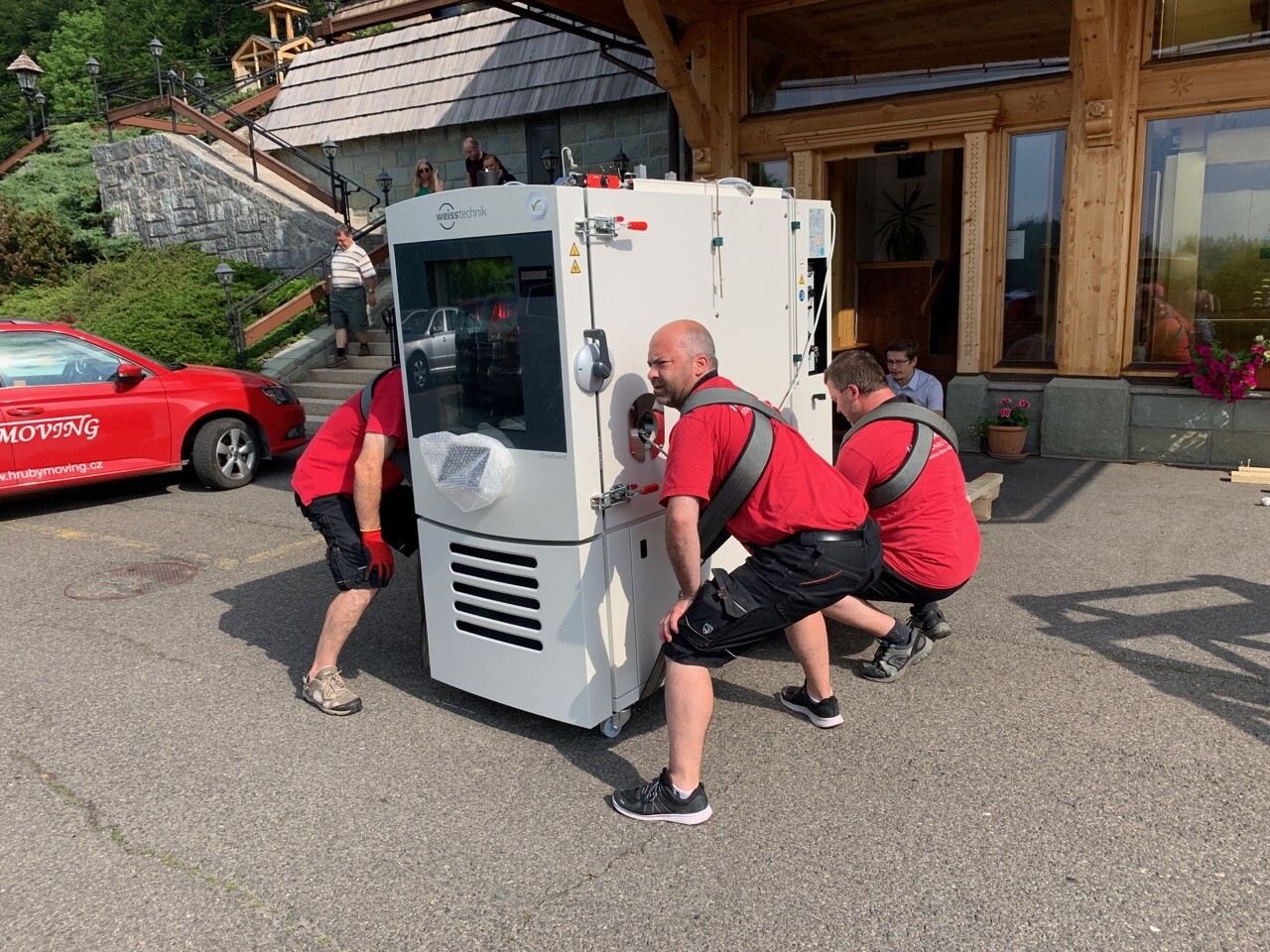 We are not afraid of hard work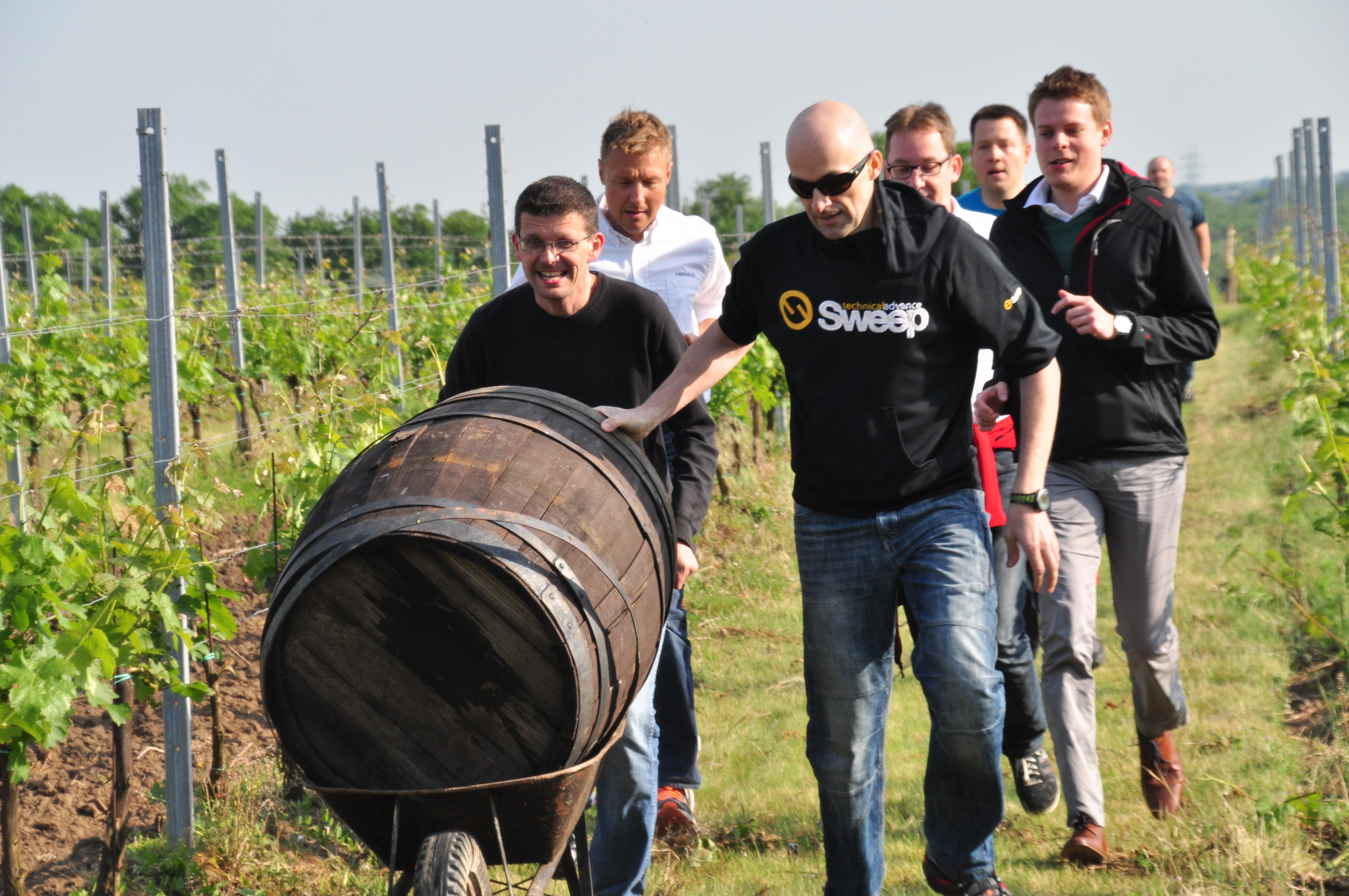 Because a well-deserved reward always follows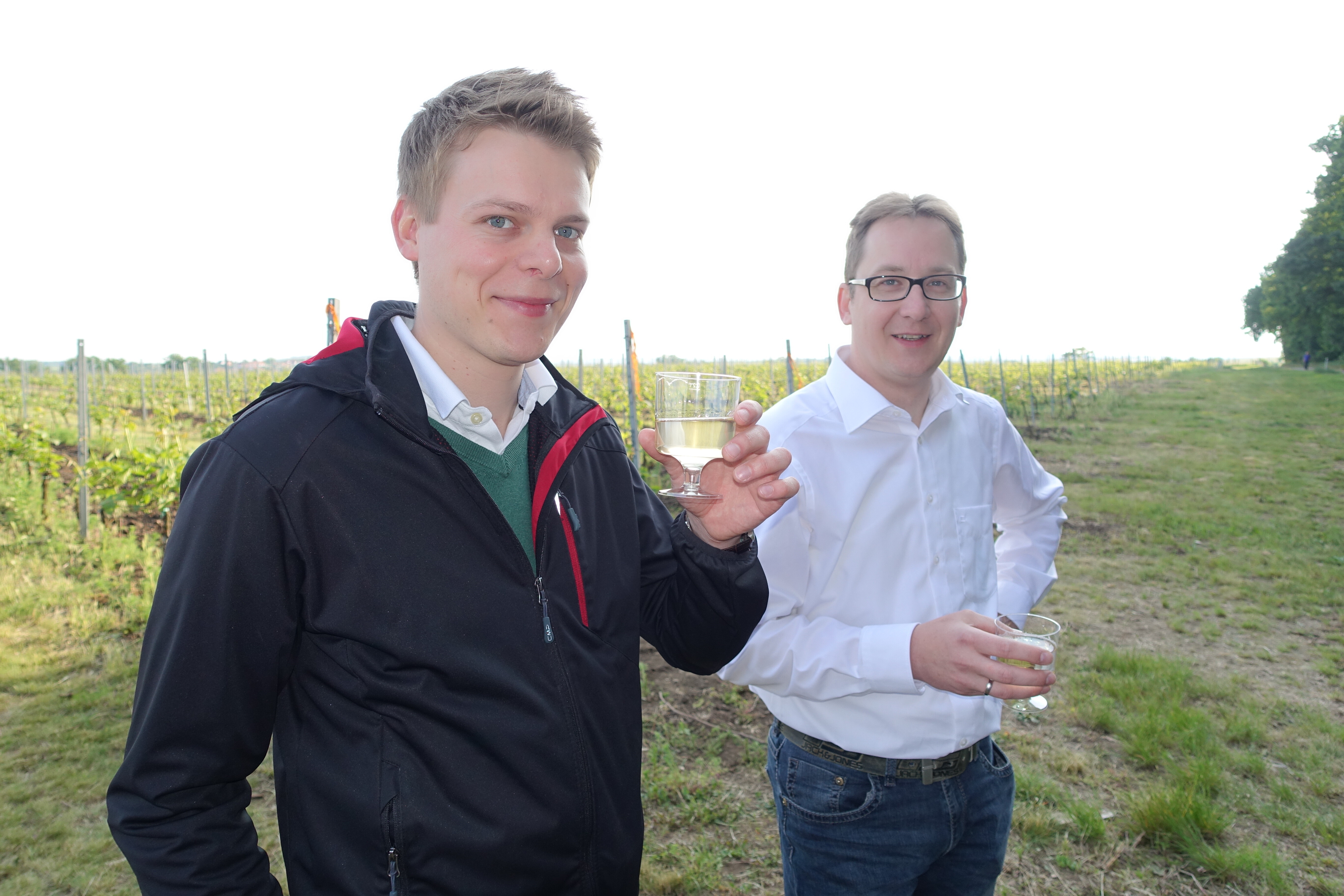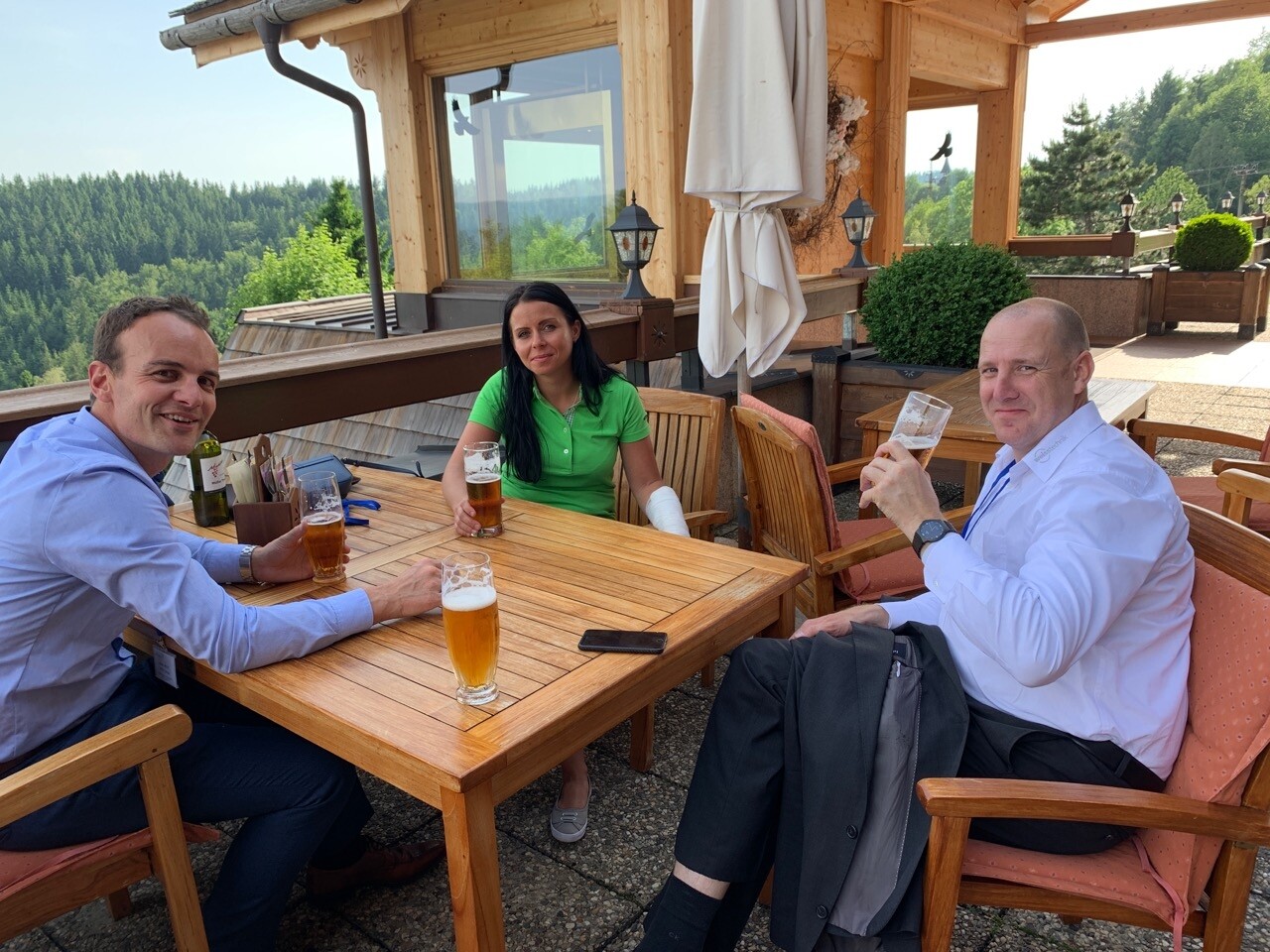 KAITRADE and HOLAB team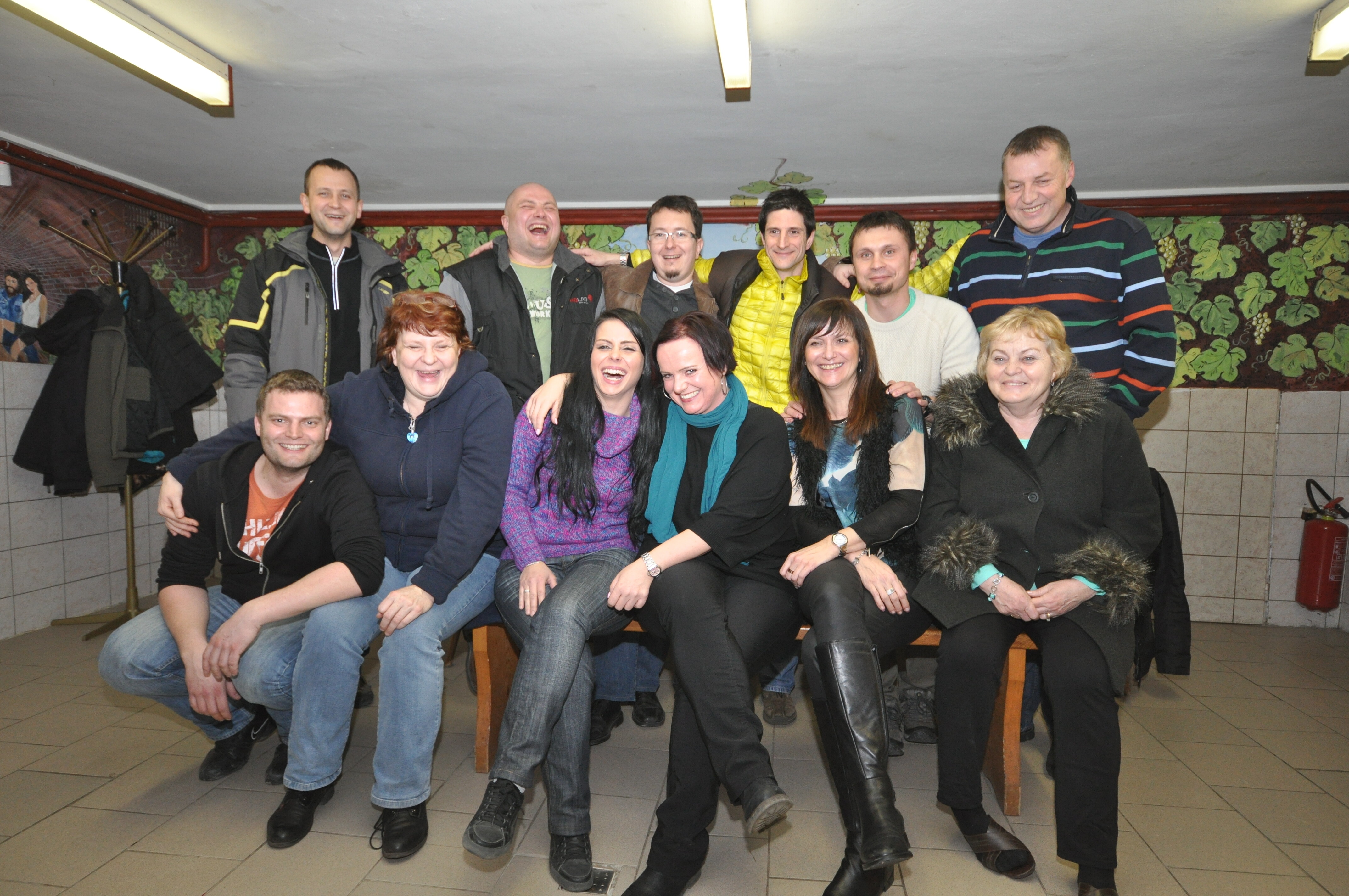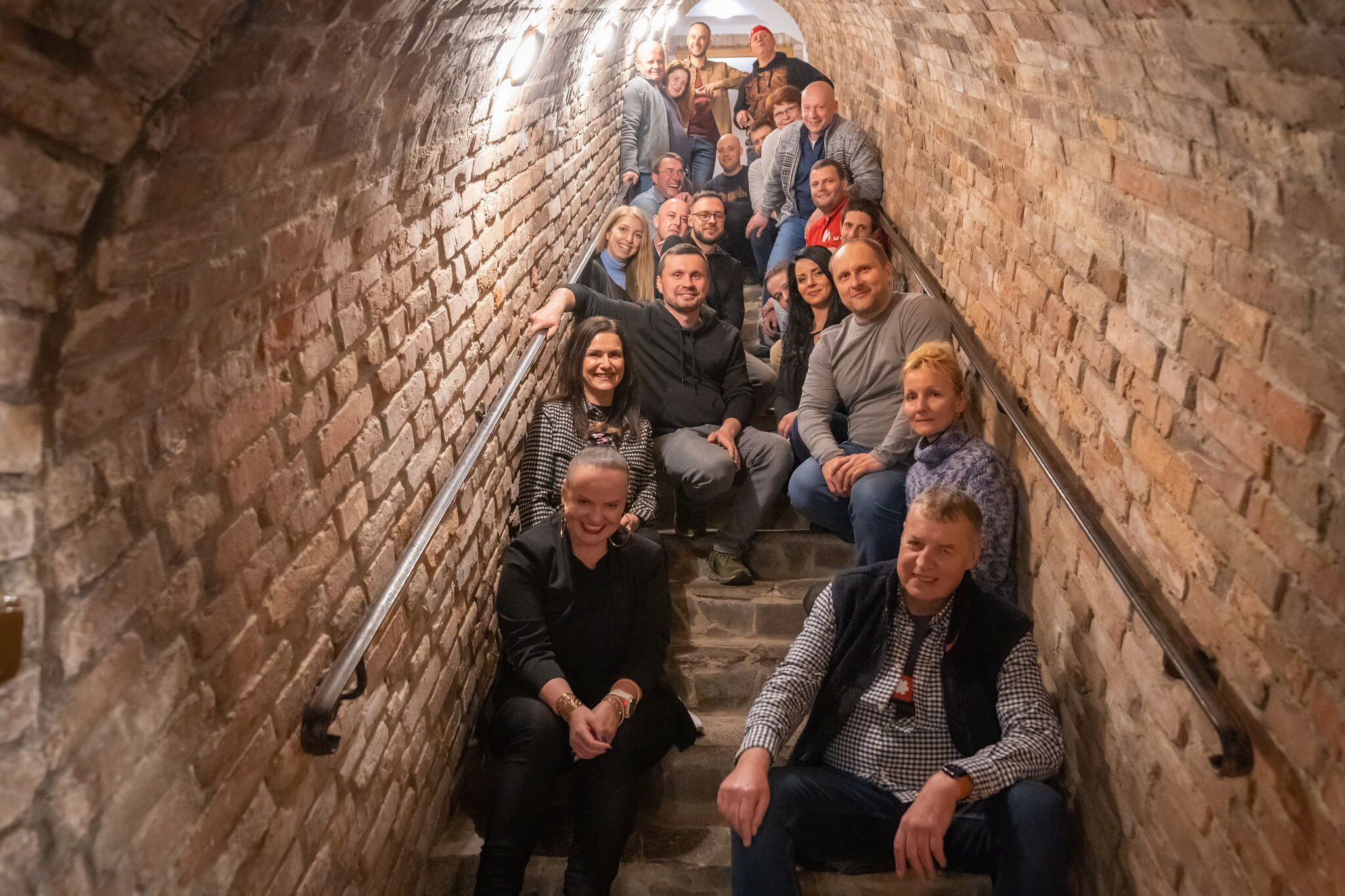 Many of you surely have thought back in your memories to several events shown in the photos that we experienced together. There are many of you who have been with us from the beginning, which we appreciate very much.
Thank you for being with us and thank you that we can be here for you. We hope to continue to develop a mutually satisfying partnership.